Stafford Wedding Photographer 
Helen & Jack are getting married this year at Hadley Park House Telford in Shropshire and have chosen me to be their wedding photographer.
As a Staffordshire based photographer it is always nice to get to go to other venues outside of Staffordshire, I have photographed weddings at Hadley park House in the past and I'm very much looking forward to re visiting this venue in September.
For the pre shoot we decided it was a good idea to use Stafford Castle as Jack and Helen often take their dog up there for a good long walk, I did try to get the dog on some of the photos but to say he was full of energy would be an understatement !! :O)
As it was the school holidays and a really hot sunny day ( for a change !) the castle grounds were pretty busy…we did however manage to find a couple of nice areas for the pre wedding shoot.
Really looking forward to photographing Jack and Helens wedding at Hadley Park House in September and images will follow from their wedding day on my blog, but for now here are a few images from the pre wedding shoot in Stafford.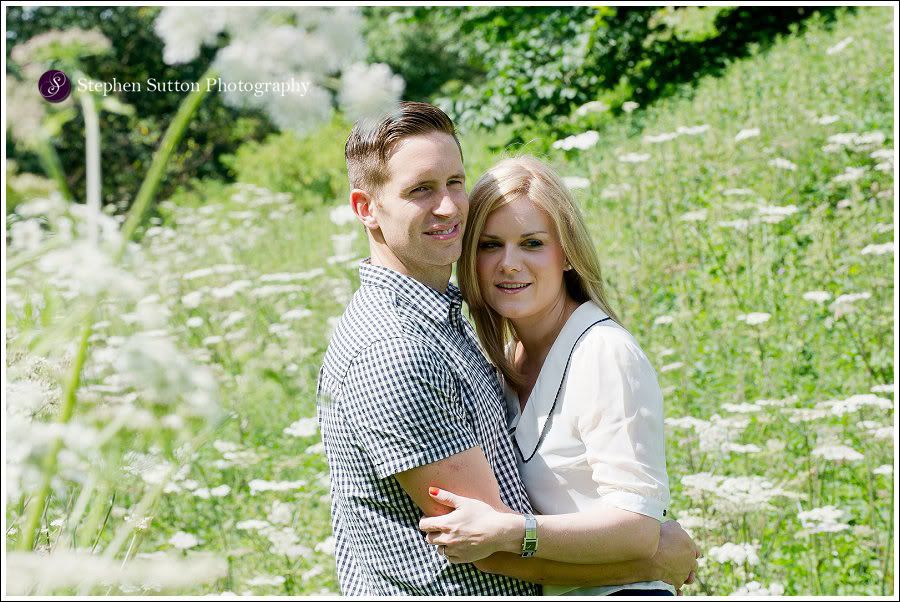 Triumph !! I managed to get a couple of photos with the dog on.
Stafford Wedding Photographer, Stafford Photographer